Residential Roofing Company Offering Top-Quality Materials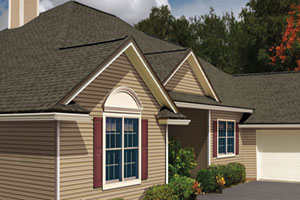 Superior Roof Replacement & Repair Services
BSR is a full-service roofing company that's been in business since 1913. We offer a wide variety of roof materials for roof replacement to ensure that we always have a product that fits your needs. Learn more about our selection of roofing options below.
Asphalt Shingles
The most popular roofing material in America, asphalt provides a high level of protection for your home, lasts for years and is usually the least expensive roofing choice. We offer a variety of asphalt shingle styles, colors and life expectancies, which can range from 15 to more than 30 years.
Metal Roofing
Architects and homeowners choose metal roofing for its aesthetic appeal and durability. Metal comes in a wide range of colors and shapes. New coatings help fight corrosion, fading, chalking and cracking. Metal roofing is weather- and wind-resistant, and it has a 50-year-plus lifespan. It also offers the benefits of "cool roofing." Metal reflects much of the sun's energy, helping to maintain a more balanced home temperature and reducing the energy required to heat and cool your home. BSR's deep experience in building metal roofing systems is a distinct advantage.
Slate Roofing
Perhaps the most beautiful roofing material, slate creates a roof that has superior fire resistance and is extremely strong and low-maintenance. Slate has a life expectancy of between 75 and 200 years, but it can be difficult to work with and requires highly trained installers. BSR has been installing, maintaining and repairing slate roofing for decades.
We Offer Free Estimates on All Services
Not sure if you can afford your desired material? BSR offers free estimates, which allow you to understand your options and determine which one best fits your budget. We even provide financing to qualified customers. Learn more about our services and financing options by scheduling an appointment. You can do this by calling us at (607) 722-7221 or by filling out our online form.