Give Your Home a Facelift With Our Home Improvement Services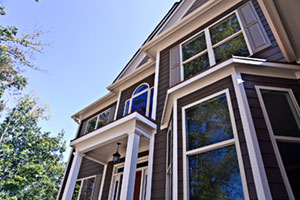 Experienced Gutter, Window & Door Installation
The exterior of your home is not invincible. Eventually, even the best outdoor materials succumb to wear and tear. Deterioration is increased by severe weather. For example, heavy snow can cause improperly maintained gutters to pull away from the home and sag. Wind can drive debris into windows, cracking the glass and frames. Poorly functioning exterior components not only look unsightly, they can also negatively affect your indoor comfort.
If you feel exterior components of your home need a facelift, then turn to the area's most experienced home improvement services general contractor: BSR. For over 100 years, we have been assisting residential and commercial property owners with a variety of home improvement tasks, including roofing, gutters, windows, doors and more. If you are contacting us due to an insurance claim, we can provide you with an estimate that you can take to your insurance company.
Why Hire BSR
BSR was founded in 1913, and we are proud to say that we now have the fifth generation of family members working in the company. We are committed to upholding our reputation for many years to come, which is why so many of our customers trust us with their exterior projects. We are fully licensed and insured, and we are certified by some of the top manufacturers in the business. BSR will never disrespect your property, and we back our products and workmanship with the strongest guarantees.
Schedule a Free Estimate Today
BSR is ready to assist you with every facet of the home improvement process. If you're unsure whether you can afford the proposed project, we offer financing to qualified customers. We can discuss this option during your free estimate. Call us today at (607) 722-7221, or fill out our online form.