BSR: The Name Homeowners Have Trusted Since 1913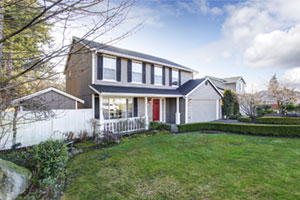 Experienced Siding, Decking & Remodeling General Contractor
BSR's​ ​craftsmen​ ​can​ ​build​ ​your​ ​home​ ​improvement​ ​project​ ​with outstanding​ ​attention​ ​to​ ​detail,​ ​and​ ​we​ ​guarantee​ ​the​ ​workmanship!
Since 1913, homeowners and businesses have been coming to us for help with their improvement projects. From the day we first opened our doors, we have stood by our motto to provide the best services possible, using only the highest-performing systems. We have a reputation for excellence, which explains why we've lasted in business as long as we have. Our customers know that they can trust BSR to always provide quality workmanship backed by the best guarantees in the business.
Our Home Improvement Services
Home improvement projects aren't usually confined to a single area or even a single project. Most often, you'll want your windows and siding replaced together. Or perhaps a number of areas of your home have been affected by storm damage.
When you have multiple projects that you need completed, working with a one vendor can eliminate the hassles of trying to manage multiple contractors. BSR is your go-to general contractor for any home improvement needs. We can assist you with the following:
Decks & patios

Carpentry work

Home or room additions

Storm damage repair

Kitchen & bathroom remodeling

Floating docks

Garages & pole barns
If you're project isn't listed, there's a good chance that it still falls within our wheelhouse. Give us a call, and we can discuss your needs.
Interested in Learning More? Contact Us for a Free Estimate!
BSR is the name that you can trust for all your home improvement needs. Our team is extremely experienced working on a wide variety of projects. Not sure if your budget allows for your desired updates? Talk to us about our financing options. We can discuss your options during our free, in-home consultation. Call us at (607) 722-7221, or fill out our online form.