A General Contractor for Replacement Windows & Doors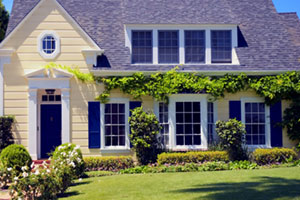 Improve the Look and Overall Efficiency of Your Home
BSR offers replacement windows and doors to fit every home style, size and budget. Keep the weather out by calling us for a free estimate.
Replacement Windows
Vinyl Windows


High-quality structural vinyl is affordable and strong, and provides very good energy savings with moderate to high R-values to help reduce heating and cooling costs. No painting or maintenance is required, and windows are custom-fit.

Fiberglass Windows


Among the strongest and most energy-efficient windows available, fiberglass windows are stronger than wood or vinyl. They're capable of accepting a wide variety of custom, color-through colors. Fiberglass expands and contracts with weather, allowing the frame to maintain its integrity.

Wood Windows


Wood windows are popular for custom window jobs that require unique design specifications. Wood windows do not attract condensation like a metal frame and have better insulation properties than metal, but fall short of vinyl and fiberglass.

Aluminum Windows


Aluminum is one of the strongest window materials offered. Aluminum windows do not offer the high level of energy efficiency found in wood, vinyl or fiberglass windows. Aluminum is affordable and often used as an exterior shell to strengthen wood windows, creating what is known as "clad" windows.

Composite Windows
Composite frames combine the low-maintenance properties of vinyl with the strength and stability of wood. Their resistance to warping, rotting and heat transfer make them a great choice for homeowners who prefer the look of wood without maintenance and painting. They are priced between vinyl and wood.
Replacement Doors
Storm Doors


Storm doors are used to provide more insulation, and are added to an existing exterior door. These sturdy doors are usually made of aluminum, steel, fiberglass or wood. Higher-quality versions will have low-emissivity glazing and may have built-in pockets for storing the glass panels during summer months. Ask us about storm doors!

Entry Doors


Your main door can add extra curb appeal, but it must be secure, energy-efficient and strong. BSR offers beautiful, durable entry doors and patio doors (French or sliding). Keep that weather out – beautifully!
Contact the Premier General Contractor in the Area
Invest in replacement windows and doors, and improve the overall energy efficiency and value of your home. Schedule a free consultation. Call BSR at (607) 722-7221 or fill out our online form.