A Five-Generation Tradition of Quality Commercial & Residential Roofing
Expert Roof Replacement & Repair Services Since 1913
In 1913, Samuel Griffiths opened the first BSR store in downtown Binghamton, NY, at the corners of Water and Henry Streets. At the time, we were known as Binghamton Slag Roofing. The name originated from the term "slag," which was a popular roofing material at the time.
BSR is proud to say that we're a roofing company with staying power. For over five generations, we have continued to uphold the standards put in place by our founder. We remain a trusted name in roofing and other home improvement services, in part because of our commitment to quality work and exceeding customer expectations during and after the project.
Our crews work on behalf of families and large national businesses throughout Central New York and Northern Pennsylvania.
Why Choose Us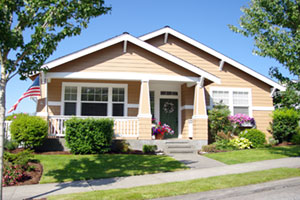 A sign of a quality company is how long it has been in business. With so many contractors offering the same services, it's easy for one company to fall and another take its place. Yet BSR has been going strong for over 100 years. This means that we have the trust and respect of our customers – whether they need a full-on roof replacement or simply handyman services. BSR is committed to providing a superior work product since our reputation depends on it. Trust the experience that comes from decades of doing this type of work.
Learn More About BSR & Our Services
The best way to determine whether a company is a good fit for you and your needs is to meet its staff in person. BSR offers free, in-house consultations so we can learn more about your needs, and you can understand what we offer. We help commercial and residential customers within a 100-mile radius of our office. Let's talk about your upcoming project. Call us at (607) 722-7221, or fill out our online form to get started.