Fix a Roof Leak & Avoid Costlier Repairs
We're the Experienced Roofing Company That Can Help You Today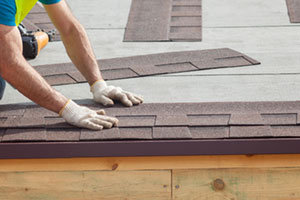 A damaged, leaky roof can lead to further expense for your property. Whether it's a slight roof leak, wind or hail damage, or ice backup, our roof repair crews can make short-term repairs to protect your property and prevent further damage. We then assess whether more permanent repairs are necessary. We'll also document the damage to facilitate a homeowner's insurance claim, if applicable.
Residential Roof Repair
Snow Load Removal


Most houses are built to New York and federal building codes that take local anticipated snow loads into account. However, some structures may have been built before building code requirements took effect or are a do-it-yourself project that might not be able to handle the weight. In these cases, it is advisable to call BSR for an inspection to determine if the snow load should be professionally removed to avoid overloading the roof structure.

Ice Backup Leaks
We can assist you in reducing or eliminating emergency ice backup leaks caused by the formation of ice dams on your roof eaves.
Commercial Roof Repair
Draining
BSR frees ice-filled roof drains, scuppers and downspouts to allow melting snow to drain from your commercial roofing.
Focused Removal
Our tools and procedures identify the most critical structural areas of your facility and remove snow only in the areas that are needed. This means that snow only needs to be removed from a small percentage of the total roof area, providing a cost-effective solution to snow overloads.
Contact Your Local Roofing Company for a Free Estimate
Don't let a simple leak turn into a real disaster. A roof repair is much cheaper than a full roof replacement. Contact BSR to schedule a free estimate at either your home or business. Schedule your upcoming appointment by calling us at (607) 722-7221 or by filling out our online form. We look forward to assisting you!